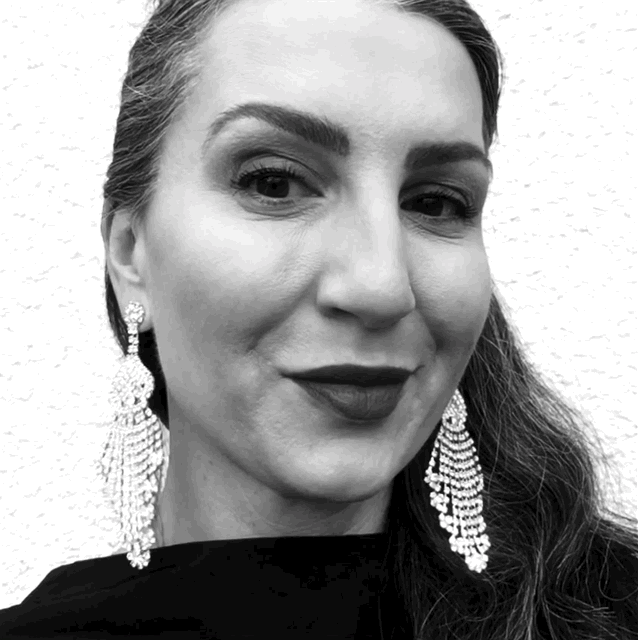 I've done several collaborations with Eternal Collection, the UK-based online jewelry retailer that specializes in quality costume jewelry. Their pieces are always a delight, the quality is consistently high-end, the customer service is top-notch, and naturally I am always thrilled to be able to showcase a company whose origins are right here in Scotland, my adoptive country. What's more, they are one of the few retailers around that carries a healthy selection of clip-on jewellery options, as well as tutorials as to how to adjust them.
This time around, the collaboration was every bit as wonderful as it always is. In fact, this time, when I opened the box containing these High Society Diamonte Drop Pierced Earrings, I let out a sound not unlike those of the air brakes on a bus; a loud gasp followed by a high-pitched squee.
These. Earrings. Are. Awesome.
These earrings are remarkably lightweight for a chandelier earring, and really catch the light, creating a glow around your face that is a bit like having your own lighting director following you around with a portable softbox lighting setup.  The arrival of these beauties could not have been better-timed. As you may remember, in the run-up to the holiday season I have decided to do a series on the classic film noir femme fatale, a look that works on just about anyone, although on us more...uh...seasoned gals, it 's especially good.
One thing that the classic femme fatale would never do is apologize, and like our esteemed anti-heroine, these earrings are anything  but a whispered apology. Just like the femme fatale, they're large, showy, loud, glamorous, and ambitious. They do not care about your whiny-arse problems, nor do they require you to pair anything with them. In fact, these earrings prefer to go solo and stand on their own two diamonte-encrusted "feet",  thanks very much. And of course, it's a look that insinuates that our femme fatale might very well have killed some poor guy off in his sleep to obtain the money to pay for them, but what's a bit of murder among friends when we're talking about serious glamour, am I right ladies?
This post has been shared with Not Dead Yet Style, Elegantly Dressed and Stylish, Not Dressed As Lamb